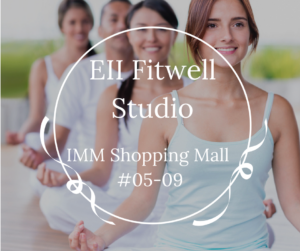 EII Fitness & Wellness provides diverse holistic programs, lifestyle rejuvenation, group exercise classes, health and wellness engagements.
Integrating several dimensions of wellness namely Physical, Mental, Social, Intellectual, Emotional and Occupational.  Our vision is to promote vitality, fun and healthy classes to Corporate, Schools, Clubs and Groups.
EII Fitness & Wellness works on collaborative initiatives as a vehicle on the path of optimal wellness for the community, business and public.
Our mission is to
Renew your Outlook
Revitalize your Energy
Rejuvenate your Youth
Restore your Balance
Reinstate your Life
With our international certified trainers consist of Fitness Instructor, Doctor, Life Coach, Motivational Speaker, Dietitian, Wellness Expert, our programs inject fun energy and learning outcomes.
We provide Group Exercise Classes at our Studio.  We customize  program to produce a measurable result and meet your goal.  Not only we could help you on your physical goal, we keep on giving by transforming your appearance and improve your confidence.