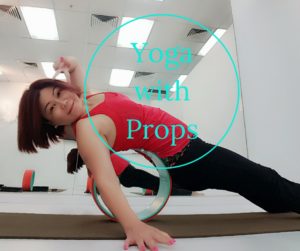 Yoga with Props is an excellent class for anyone who wish to embark in good techniques, connective tissues release, myofascial therapy and a good relaxation.
Using props like Yoga Wheel, Blocks and Strap to help you get into the postures safely.
This is a morning class suitable for residents/home mums who are looking for a short-term commitment.
Please register your interest with us here.  Class will commence when we meet a minimum of 5 students for a block of 8 morning lessons.