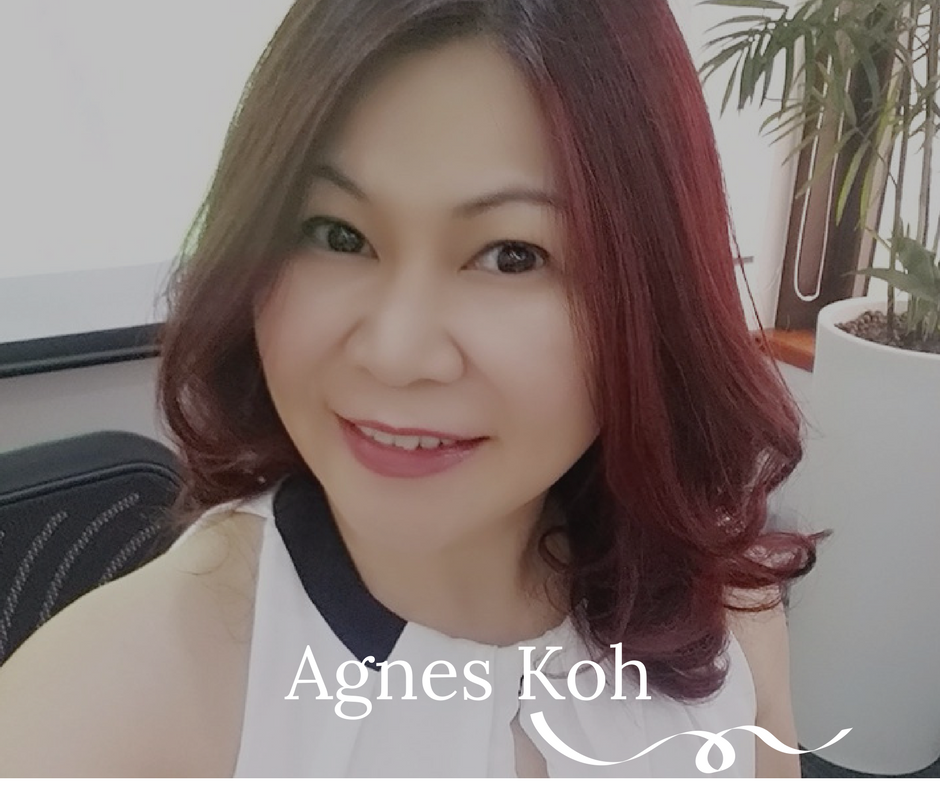 Agnes Koh
Certified Fitness & Wellness Specialist
Anyone who knows Agnes Koh will quickly get into a comfortable ground with her.  She has an authentic personality that's cordial, affable and sociable.
Certified with a C.H. Ed, Dip in Wellness and Yoga Teaching; Agnes shares her vast experiences in mind and body with her students weekly at the studio.  You can always count on an expert who has been teaching for closed to two decades.
A qualified and experience teacher with numerous certifications.  Agnes teaches various forms of yoga and pilates classes.  She brings upon easy to follow steps to her classes, connects her participants with health tips and monitors their progress in all her programs.  She believes in Albert Einstein's quote: "Creativity is intelligence having fun." When you have a healthy mind and body, your creativity and intelligence flow naturally.
Agnes advocates everyone to dedicate at least two-three hours weekly for mind, body and soul.  What keeps her going over the years is to see people integrate an activity they can pursue for pleasure and relaxation despite of their fast pace lifestyles.
Agnes is very passionate about her work. She gravitates her learning and teaching skills by continuously upgrading herself, attending conventions, workshops and training. She encourages everyone to get out of the comfort zone and move into a learning mindset.
She hopes to create a holistic experience for those who come to her classes. She introduces many holistic experiences such as retreats and  talks to enrich or modify their habits/interest.  She has drawn many people from all walks of life and expanded not only her own circle of friends, but spreading positive vibes to those who join her classes and extended to their friends/families.
Agnes' quotient: "I love my job because it's never a job, but a passion."